By Msaki Gerald Emmanuel
Arusha: Grief has covered the family of General Venance Mabeyo Tanzania's Chief of Defense forces after losing his son Nelson Mabeyo who died in a plane crash at the Seronera Airstrip located inside Serengeti National park.
The ill-fated plane belonged to Auric place and crashed at 07:30 hours when heading to Arusha to pick toursits who were supposed to be taken to Kilimanjaro Airport. According to Auric Air's Supervisor Peter Kimaro, the other person the co-pilot who perished together with Nelson Mabeyo has been identified as Nelson Orutu who was an Intern.
Eye witnesses recount the ordeal that soon after departure, the aircraft changed course hitting one of the toilet building at the airstrip and this caused the plane to lose control.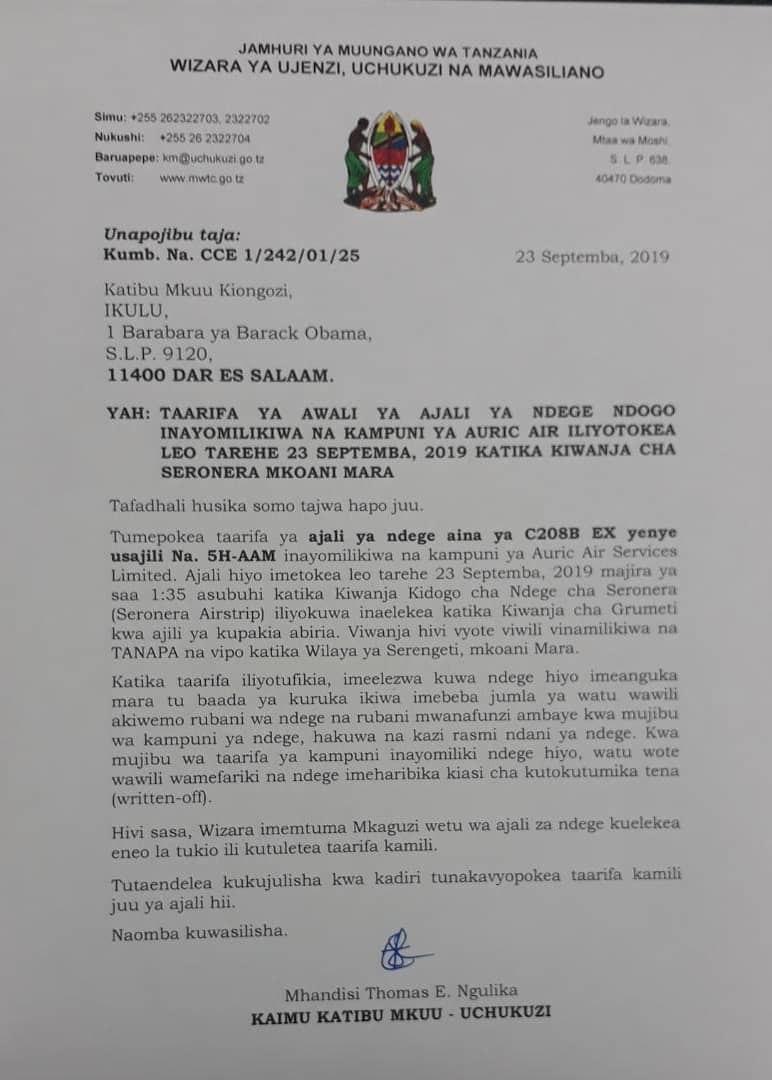 However the bodies of Auric air crash victim Nelson Mobeyo and his co-pilot have been flown to Dar-el-Salaam on a Tanzania People's Defence Forces' (TPDF) chopper this evening.